Young Living's Reconnect Collection is BACK IN STOCK!  If you attended the Oil Midwest Convention in July, you were able to hear me share about how this kit has led to life to the changing improvements we are seeing in our boys (both on the Autism Spectrum)*.
Contact me today at doseofjoy1@gmail.com to order your kit, or visit my retail site at Young Living.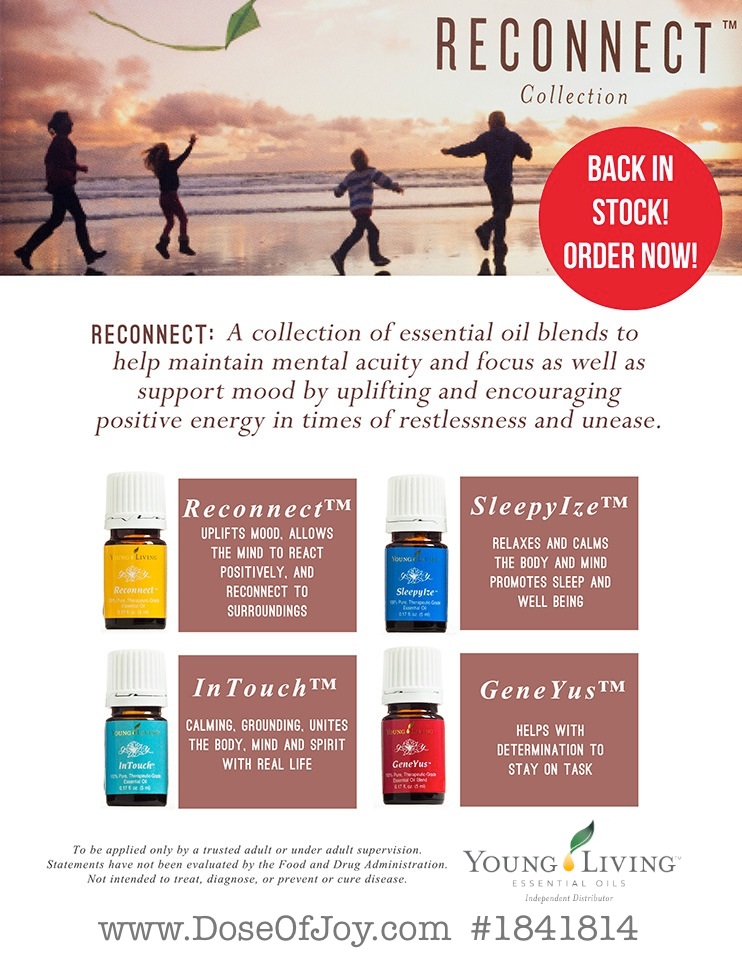 *Any information provided is shared through personal experience and testimony.  The statements above have not been evaluated by the FDA, and are not intended to diagnose, treat or cure disease or illness.