Mark your calendars!  There are two conferences coming up that can't get here quick enough for me.  First is the Hormone Health for Women & Men with Dr. Dan Purser.  The second is Essential Oils for Pets and Special Needs Individuals with Nancy Weber, RN CCA.

Happy & Healthy Hormones for Men & Women
If you want to learn more about your Hormonal care?  you want to know more about Men & Women's Most Important Hormone Health Concerns?  Lack of Libido, Hot Flashes, Insomnia, Night Sweats, Headaches/Migraines, Infertility, TMJ, Hair Loss, & Dryness, this is the event for you.
Dr. Steslow will also be on headlining the event, and sharing valuable information on Basic Nutrition, Organic Gardening, & Recipes for Healthy & Happy Hormones!
Registration is still open if you are interested in attending.  Please send me a message if you decide to go, and I will try to reserve seating for our group.  Below I'm including the registration link and details.
Healthy & Happy Hormones for MEN & WOMEN
Saturday, February 28th
9am-5pm
Chicago Marriott Naperville
1801 Naper Blvd Rd., Naperville, IL 60563
$75 pre-registration/$100 at the door
http://www.hormonehealthchicago.eventbrite.com
Hotel Rooms have been blocked, if you are traveling in and care to stay over night:
Chicago Marriott Naperville
1801 Naper Blvd Rd., Naperville, IL 60563
1-800-MARRIOTT
Block Name: Hormone Health
$99/night
Country Inn & Suites
1837 Centre Point Circle, Naperville, IL, 60563
(630)505-3353
Block Name: Hormone Health Conference
$84/night (Includes hot breakfast & Shuttle transportation within 10 min radius of hotel)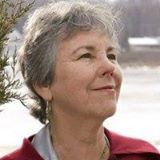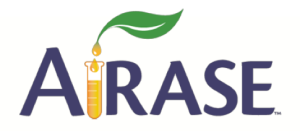 Essential Oils for People and Pets with Special Needs
Participants in this interactive, hands-on workshop, will walk away with a 150+ page manual and techniques to put into practical use for your friends and family.  This workshop is loaded with scientific research, intuitive guidance, and practical skills. Choosing essential oils to benefit special needs is the focus of this full day. Common underlying issues will be discussed as we learn the tools to support and strengthen the immune system, decrease behavioral triggers and enhance positive behavior, improve focus and overall well being.  Research supporting the use of essential oils with special needs indivduals will be shared.  Check out the full details at the link below:
Essential Oils for People & Pets with Special Needs
Saturday, April 25th
9am-5pm
Naperville, IL 60563
$150 pre-registration/$175 at the door
http://www.oils4specialneeds.eventbrite.com