Welcome to Day 2 in our Getting to know your New Premium Starter Kit Challenge.
Today we are highlighting one of my favorite essential oils, Lavender (Lavandula angustifolia).
Lavender (Lavandula angustifolia) has a sweet, floral aroma that is soothing and refreshing. Lavender's aroma is great for relaxing and winding down before bedtime; add to bath or diffuse to create a calming and comforting environment. Lavender essential oil may compliment your favorite shampoos, lotions and skin care products. Because it is the most versatile of all essential oils, no home should be without it.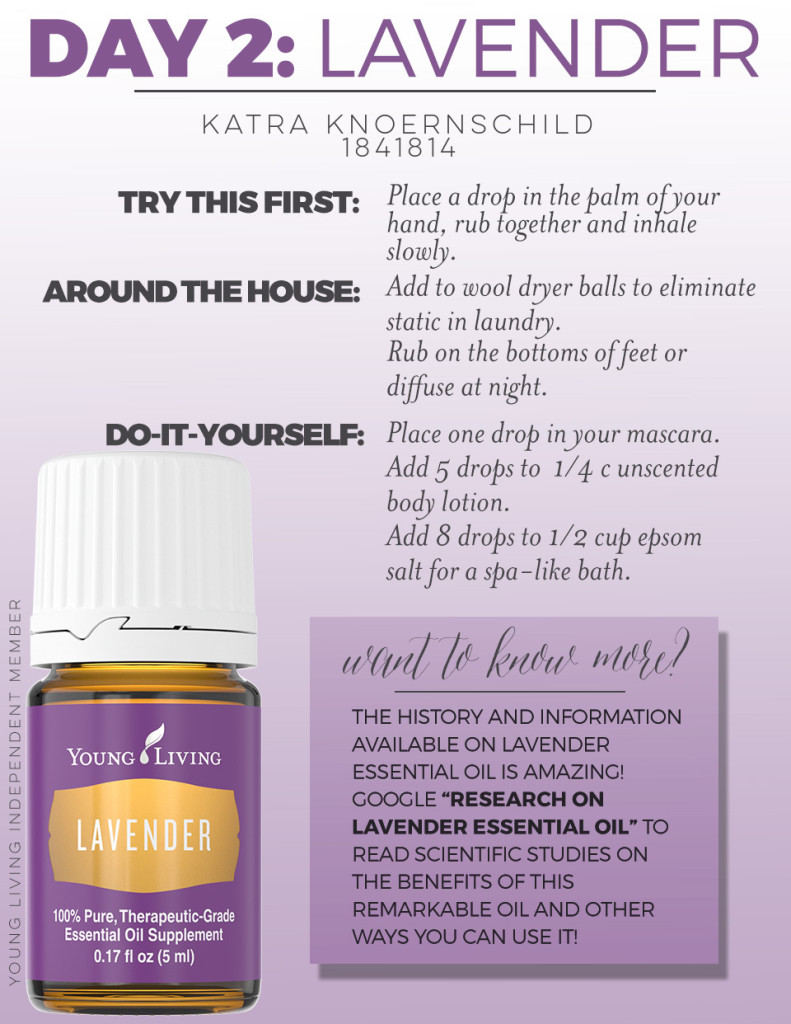 In addition to the above, here are a few more ways I use lavender essential oil everyday.
1. Hand, face & body cream: Add a few drops to your favorite brand of lotion, or make your own cream using 1/2 cup Cold Pressed Organic, Coconut Oil, 1/8tsp Argon Oil, and 5-7 drops of Lavender. A little goes a LONG way, so keep that in mind when using Coconut Oil as a carrier base with any oil.
Tip: Oil removes oil. If you ever get essential oils in your eyes, use grapeseed or coconut oil to wash out).
2. Homemade Laundry Soap.
Click here for my GO TO Recipe! I cannot stop singing the praises of this formula. Even my husband is on board. Plus, in his words, "We're saving so much, compared to what we used to spend". My first batch was finally getting low, so I just re-made it with around 1mo to spare. So I was right on with my 10-12mo estimate, even with two growing boys in the house!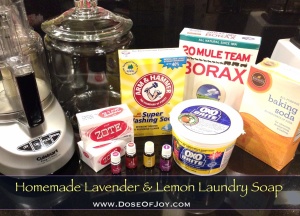 3. Spritz of Joy Room & Pillow Spray
These adorable room sprays can be set anywhere in the house for ease in using. Bonus, they make the cutest gifts for teachers, friends and family!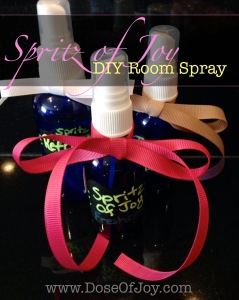 Lavender is one of the most versatile essential oils, and has many fantastic uses. Be sure to  google, "Research on Lavender Essential Oil" after you are done here. Then join the conversation! Feel free to share some of your favorite uses for Lavender over on our Facebook Event Page.  And let's connect if you have any questions, or just want to follow along, join me on any of the channels below – support is a part of the journey.
~ Stay connected by becoming a fan of the Daily Dose of Joy on Facebook.
~ Read more about our products, and sign-up for my newsletter here: http://doseofjoy.marketingscents.com/
~ Follow my daily adventures on Instagram @katrak13
~ Purchase your Premium Starter Kit at this link: http://yl.pe/x99
Tune in tomorrow, for installment #3 of our Premium Starter Kit Challenge.
—
Katra Knoernschild | Distributor #1841814
Dose of Joy
 | 
Young Living Essential Oils
email: doseofjoy1@gmail.com
Facebook: Daily Dose of Joy