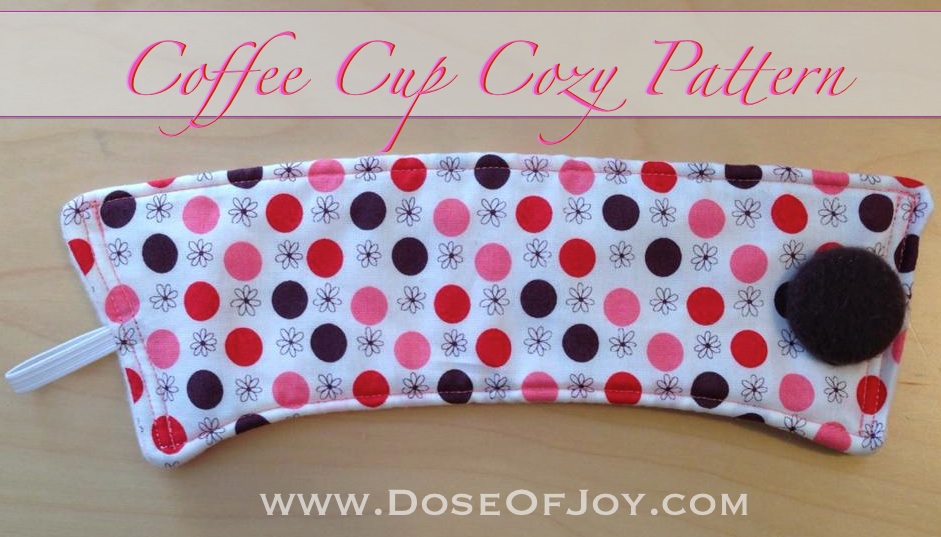 Crafters unite; it's the season to celebrate!  Don't toss those scraps, gather around for a simple sewing pattern that is sure to winner.
Today I'm sharing my version of the Coffee Cup Cozy.  It's a neat, convenient way to hold your daily cup of tea or coffee, without the added waste of the cardboard ring.  Plus, it doubles as a fun fashion accessory, when you slide it back down on to your wrist when not in use.  See, it's a winner

For your convenience, I've included a PDF Pattern with Instructions, in addition to several pictures to ease in your preparation.  If you don't have a sewing machine, it's okay.  With patience and a few band-aids (or a thimble), this one can be done by hand.
First, let's look at the layout: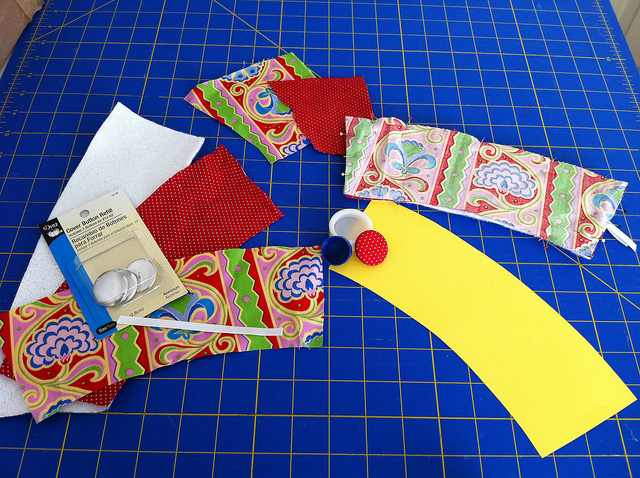 Now for some Coffee Cup Cozy Tips:

Pattern will yield one coffee cup cozy.
Two coordinating fat quarters (18″x22″ fabric pieces) will yield up to 8 cozies, depending on fabric pattern repeat and layout.  Scraps are fine, if you just want one or two.  Even cuter, mix it up and do a Patchwork design – let your imagination be your guide.
Cozy is insulated to help protect from heat.
Using a flat, one-inch button on both sides will make it reversible.
Ideal size for small to large retail coffee cups.
Doubles as a decorative wrist cuff when not in use.
Machine Washable.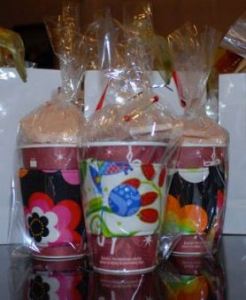 Over the years I've made these for teachers, aunts, friends; even my brother.  Everytime someone finds out about them, I get another request.  Don't forget the Mommy & Me crowd, they make great shower gifts (pair with a box of fennel tea for nursing moms).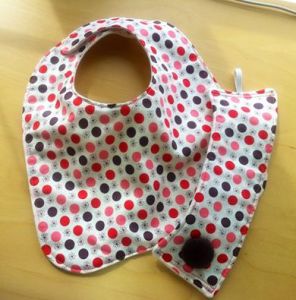 So make a stack, people love them – and they will love you for making them one.  A great way to present the Coffee Cup Cozy is to fill a retail or reusable coffee cup full of treats, then dress it with the Cozy, before wrapping it in cellophane and topping it off with a decorative ribbon.  It's an affordable, yet nice way to let someone know they're appreciated.
Here are a few tips to ensure success through this project:
Gather all of your supplies before you begin.
Look for the highest quality fabric you can afford. (Be sure to search your scrap fabric, or consider upcycling from unfinished projects, linens or clothing).

100% Cotton: Quilters Quality Recommended.
For fabric supply, check out my Etsy shop, or locally owned quilt shops.

Schedule a time when you can work without disruption.
Make one for yourself to enjoy.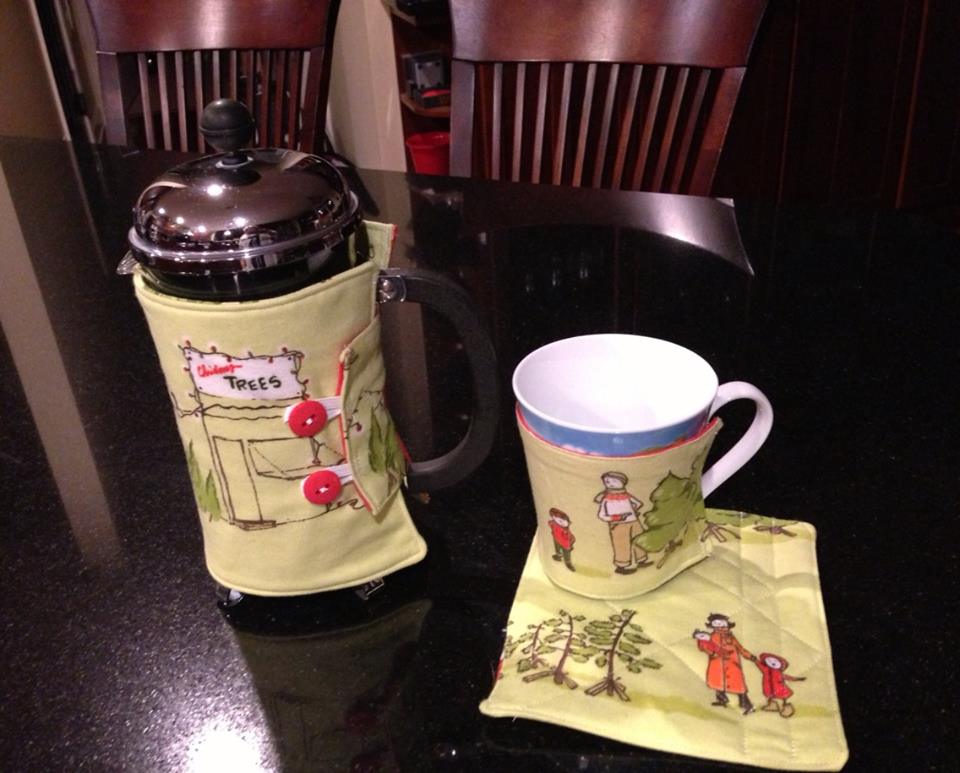 Pattern PDF includes a measured scale.  Please verify for accuracy, and size accordingly prior to cutting.  Print and cut the pattern out.  I recommend transferring pattern to heavy cardstock, for continued use.
Coffee Cozy Cup Sleeve Pattern PDF
Coffee Cup Cozy Instructions PDF