Recently, I was invited to share our Diffuser Necklaces, Oil Stands and Naked Carrier Salves at a new studio opening in Oswego, IL.  Below are a few pictures of product being prepared for presentation.  Perfectly, Imperfect Me is scheduling their grand opening for February 8th, but they have already begun to offer a number of classes for sign-up.  Check out their schedule by visiting their Facebook page.  Stay tuned for a class hosted by Dose of Joy next month.  Exciting times!
Below I've included a few product photos: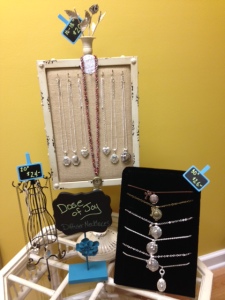 All Diffuser Necklaces include a leather pad for oil drops.  Two drops of Young Living Essential OIl can last up to 2-3 days on the leather pad, then add more as needed.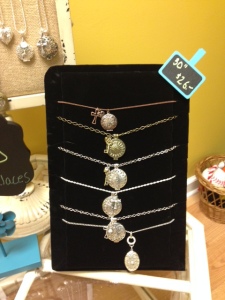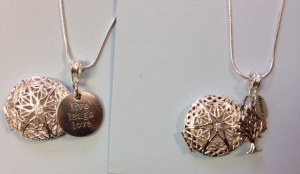 Close up of Live, Laugh & Love and Tree of Life Diffuser Necklaces.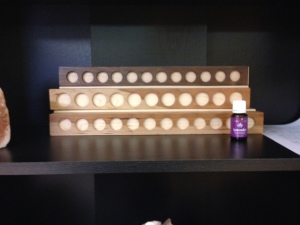 Essential Oil stands.  5ml & 15ml insets.  Purchase elevated tiers, and stack your tray in from or on top to create different height stands (Two tier heights available.  Designed to prevent separation from the base).
Naked Carrier Salve going through the cooling process.  Combine with essential oils, as needed to create custom blends of salve bases, or use in place of a traditional carrier oil, when needed.