I hope your Valentine's Day is off to a great start, like ours. We opted to celebrate out yesterday, and sit this one in to enjoy a family day in the comforts of home.
Winter is still in full swing around this neck of the windy suburbs.  So when we are out, I always like to have a little extra protection on hand. If you are anything like me, you've probably noticed that the costs for all these little things are really adding up these days.  So I've tried to make an effort to help out by making my own household products, wherever I can.  In addition, this is just one more area where I can limit what chemicals I'm exposing my family to.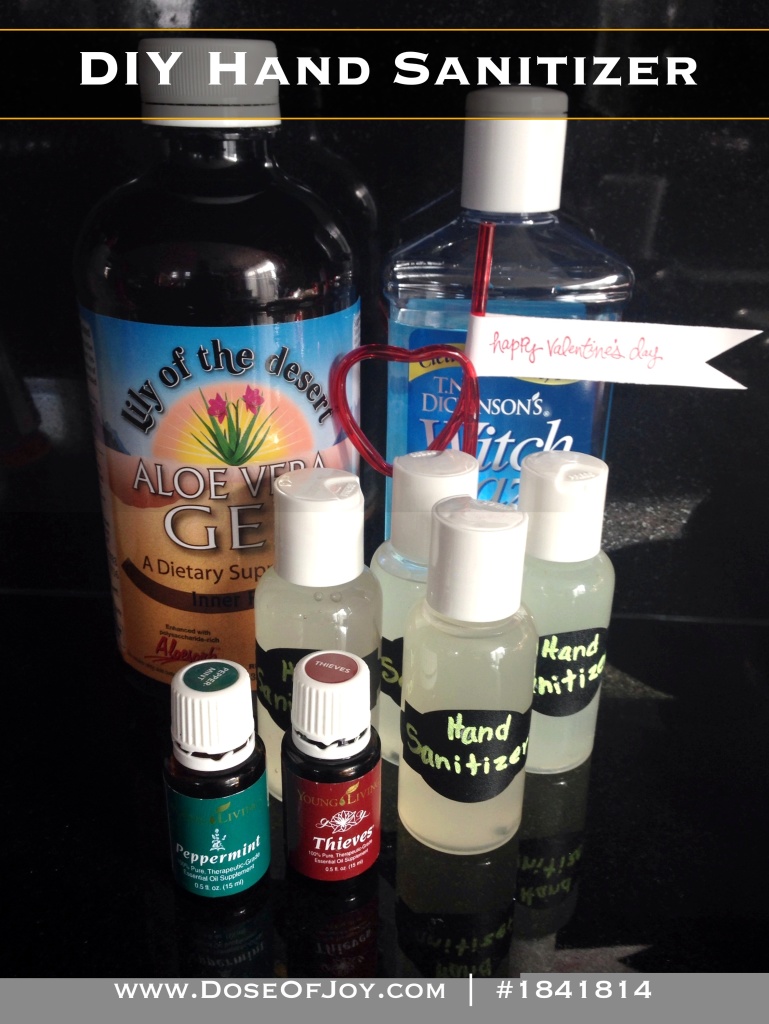 After searching through, and trying a number of DIY hand sanitizer recipes on Pinterest, I finally came up with my own blend, that really seems to fit the consistency, and absorbency, I was looking for.  I use it before and after touching grocery carts, doors or other questionable surfaces. There are two options, depending on if you like a gel consistency or more fast absorbing, liquid.  Here's the recipe:
Ingredients:
8oz Aloe Vera Gel (or Aloe Juice.  Either can be found at your local natural foods store)
1tsp Witch Hazel
10 drops Thieves Essential Oil
5 drops Peppermint Essential Oil
Four-2oz travel bottles with snap tops, or Two-4oz pump bottles.
Directions:
Mix Witch Hazel and essential Oils in bowl, until suspended. Add Aloe Gel, and blend well. Pour in to four-2oz travel containers or two-4oz pump bottles.
I like to keep one at my sink (4oz), one in my purse (2oz), and in the boys' travel pack (2oz).
If you are interested in purchasing the oils used in this recipe, or finding out more about Young Living Essential Oil Products, feel free to contact me through my email below.
Katra Knoernschild | Distributor #1841814
Dose of Joy
 | 
Young Living Essential Oils
facebook: facebook.com/dailydoseofjoyfulliving