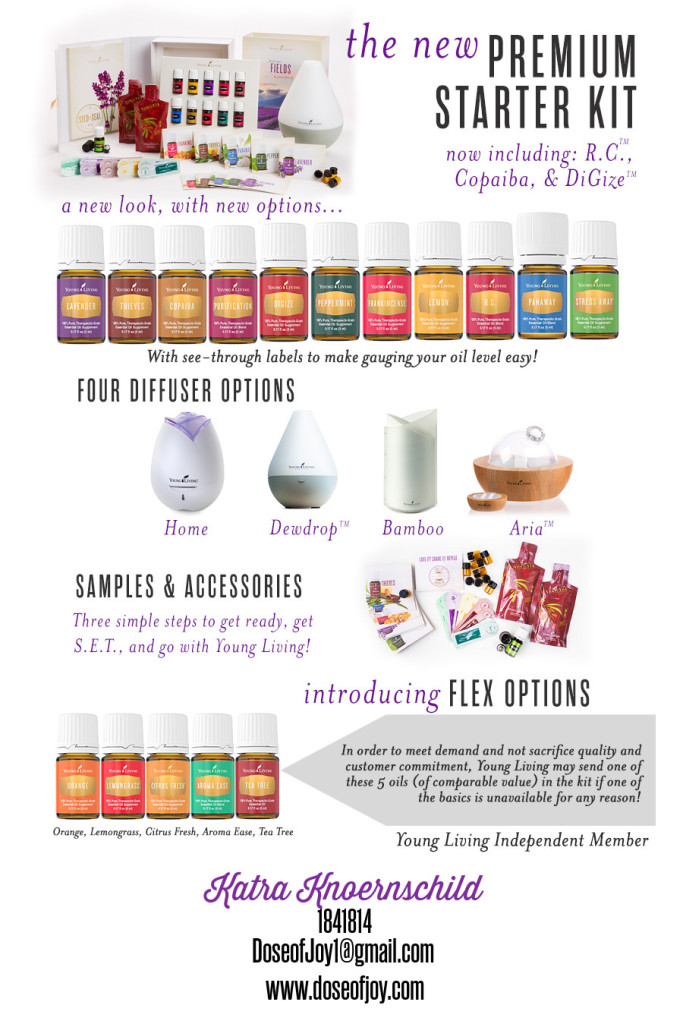 Introducing the NEW Everyday Oils Premium Starter Kit by Young Living.  With a Retail Value of over $300, purchase your kit today, starting at only $170 (including choice of two diffusers, upgrades available). Visit my Enrollment page for today.
Here's more information on the kit above:
For more information, please contact me at doseofjoy1@gmail.com.