It's Essential Rewards (ER) Order Delivery Day. So far this month I have received SleepEssence & 2 free oils: Copaiba and Spearmint, plus a $20 Enrollment Voucher that I can gift to a new member!
One of the many perks being enrolled in Young Living's Essential Rewards program, is that it keeping giving back. Not only was I eligible for a higher tier of Promotions, but every order I place through ER will earn me an addition 10-20% back along with reduced shipping. 10-20% back, bonus promotions, reduced shipping. What's not to love?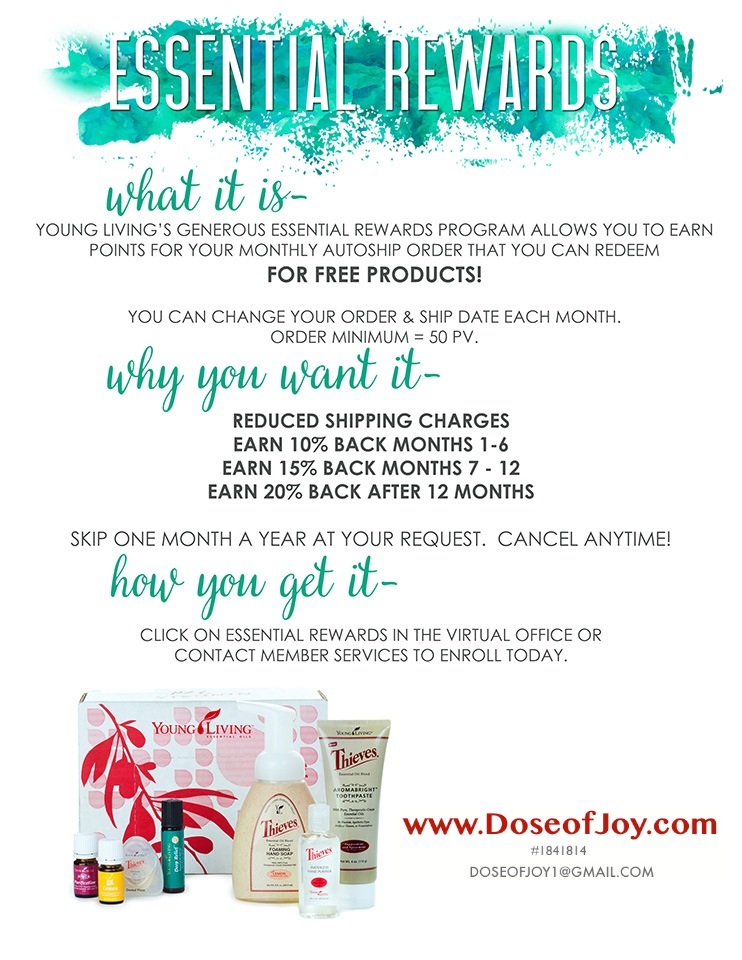 If you are a Young Living Wholesale member, and not currently enrolled in Essential Rewards, check out the flyer below for details on how you can be earning points back towards future purchases. If you are interested in purchasing your Premium Starter Kit and signing up for Essential Rewards, send me a message. Maybe that $20 voucher will still be waiting for you?
New members on my team will be eligible to receive a free Diffuser necklace and essential oils pocket reference guide to go along with their Premium Starter Kit.